Administration – Import Sites
Users can now import a list of their sites/locations via an excel spreadsheet within the Site setup page.
Administration - HR Ask the Expert Permission
Permission to use the HR Ask the Expert feature can now be assigned to specific users. All administrators will have this option available to them if the HR Ask the Expert feature is available but additional users can be granted access as well from the user setup page.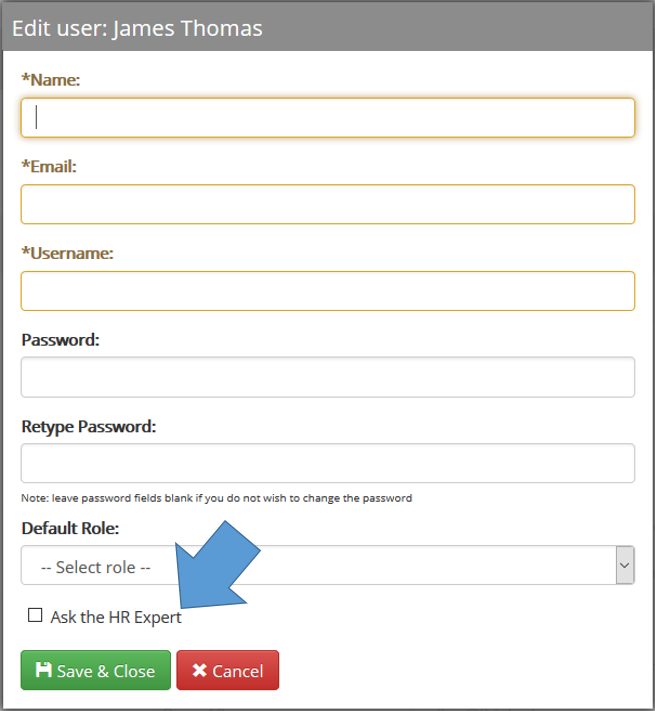 Audit Track – Hide Report Headers
Users now can hide report headers that they would not like to display on the PDF audit report. Headers include items like Audit Name, Completion Date, Employee Signature, Passing Percentage, etc. These headers can be managed from Audit Track settings>Report Customization.
COI Track – Vendor Certificate Submissions
When notifications are submitted to a vendor an optional "Provide Certificate" link can be added to the notification email template which allows the vendor to identify the policy dates and attach the updated or new certificate for the user to view. The COI Track user receives an email notification of the updated certificate provided by the vendor and can view and accept these new COI submissions within COI Track.

Incident Track – Vehicle/Fleet Management for Auto Claims
This feature allows users import and manage a list of vehicles which can be used to report auto claims. Vehicle data such as VIN, Year, Make, Model, etc. can be captured and stored in Incident Track. When reporting an auto claim, the vehicle involved in the accident can be selected from the stored list of vehicles and the vehicle information is then captured on the auto claim form.
Training Track - Document assignment merged with training
Users can now manage their document assignments from with the training schedule and reports pages. When clicking the Schedule button from Training Track users can select documents to assign which will search a list of document titles from the My Content library. The Schedule page and History will display upcoming and completed trailing courses and document reviews.
Training Track - Document assignment certificates of completion
A certificate of completion will now be available from the Training history page for employees that complete the review of an assigned document. Certificates of completion are generated automatically and include the employee's name, document title, review date, etc.